Thank you, Pete Dye. We are forever grateful. ... See MoreSee Less
Mr. Pete Dye . One of golf's great! I have lived in view of the TPC for Over 35! Years and have been blessed to wake up every day to See one of his greatest creations! RIP my friend. Golf and the world Has lost one of the great ones. Blessings. Ernest Rhyne 🙏
I worked at TPC for 10 years and am so thankful for his dreams and my career.
One of the all time great architects
RIP Mr.Dye. A legend of golf. I look forward to playing your creations in May. For now my condolences and sympathies to all at Sawgrass and his family and friends.
Rip. Love some of the courses he designed.
RIP Mr Dye...genius on the golf course, gentleman off the course.
Sad to here. His work at TPC was incredible
True legend. Rest in piece great sir. You are very much appreciated.
Sad to see this Chris Layman But his courses will continue to frustrate the hell out of Robert Hull!!
Load more
A measure of brilliance.

Happy birthday, @jacknicklaus. 🥳
Twitter feed video.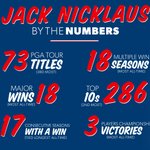 Fun* Fact: There are 84 bunkers on the Stadium Course @TPCSawgrass, 52 on the front and 32 on the back.

No. 17 is the only hole on the course with just one bunker.

*𝘶𝘯𝘭𝘦𝘴𝘴 𝘺𝘰𝘶'𝘳𝘦 𝘪𝘯 𝘢 𝘣𝘶𝘯𝘬𝘦𝘳
@TPCSawgrass = Incredible, wow what a place, hospitality, staff, stadium golf course, food, just everything, so lucky to play it and what's great I get to do it all again tomorrow #lovegolf #playerschampionship #golf #sawgrass #PGA #pgatour
A trip to @TPCSawgrass never ceases to amaze! Thank you so much for hosting this year's Sales and Marketing conference.
Load More...