TPC Boston
Featured Holes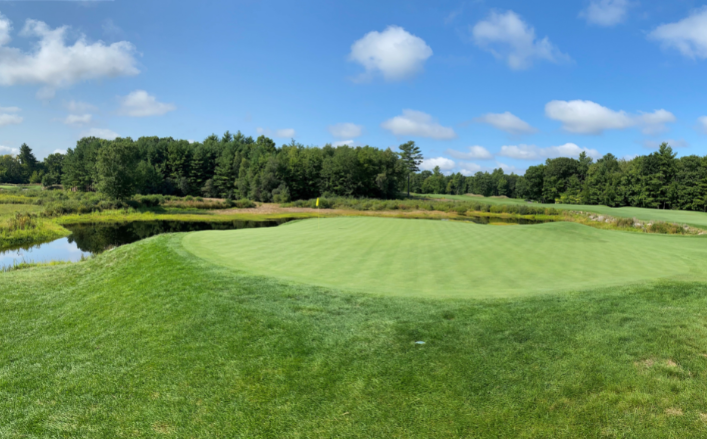 Playing at just 542-yards, by PGA TOUR standards this is not a long par-5. However, this hole takes three well-placed shots for any opportunity to make a birdie. Bunkers on the right guard the fairway on your tee shot, while the lay-up over the mounding in the fairway is critical to give your wedge shot into the difficult green any chance of holding. To make things even more challenging, the right side of this well-protected green flows towards the water, making the approach very difficult.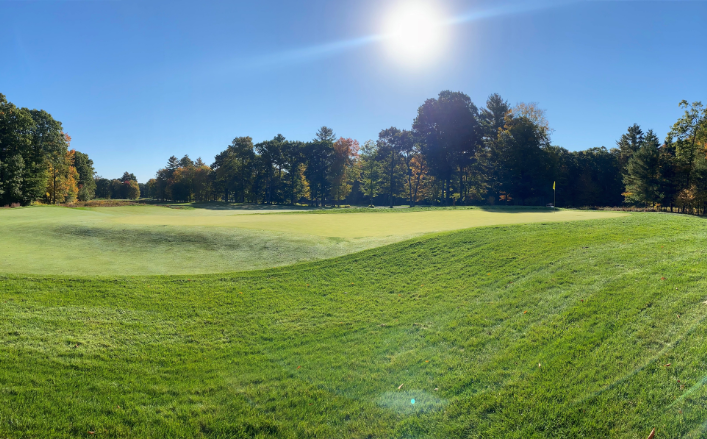 A 298-yard risk/reward par-4 that will test your game. The narrow 22-pace green is protected by the massive greenside bunker. Players will find themselves in the best spot by taking driver at the front right corner of the green favoring a miss to the right. A well-placed tee shot will give you the opportunity to make a birdie or even eagle; but miss your mark and bogey or worse can come into play quickly, as this hole has plenty of trouble to offer.
Looking uphill at this 231-yard par-3 is daunting. From the tee, players will be drawn to the large greenside bunker laying several feet below the putting surface. Hole locations on the right side of the green will bring high scores into play, as right of the large 36-pace green lays deep fescue mounds that will make par out of reach. Favor a line to the center of the green, with the preferred miss being left of the green in the closely mown fairway.
The moment of truth comes the 530-yard par-5, with arguably the most difficult green on the golf course. Those who choose to lay-up, beware of the treacherous pot bunker in the middle of the lay-up area about 110-yards from the center of the green. The real defense of this hole is the green and what surrounds it. An approach that lands too short is in the hazard running across the hole, while right of the green is a deep and intimidating greenside bunker. The most difficult spot is on the back or left side of the green, five to seven feet below the difficult putting surface in the tight, closely mown fairway, making par seem impossible.