Beautiful painting done by Graeme Baxter. See his page below for more!‪This week I'm showing some of my Florida paintings. Today the iconic and unforgettable TPC Sawgrass in Ponte Vedra Beach, Florida TPC Sawgrass #golf #golfer #golfing #Florida ‬ ... See MoreSee Less
I had to look twice to confirm it was a painting! Wow, it looks so real!
Beautiful. Size and price?
Are there limited edition litho prints going to be available. If yes.. How to buy? Price?
Graeme Baxter....... This is fantastic...........
Mitt favvvvo hål typ 😁👍😊🏌🏾‍♂️⛳️
Load more
In honor of #WorldEmojiDay, what 3 emojis would you use to describe TPC Sawgrass? 🏝🐊😁
Twitter feed video.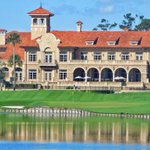 We took a tour of the @TPCSawgrass & this place is stunning, best course I've ever seen in person! Seeing the famous 17th hole, beautiful. Our storyteller Tobey should do an @espn doc on the course, the way he tells it makes it even more magical. ⛳️ #ThePLAYERS @PGATOUR
Was a pleasure to play @TPCSawgrass over the weekend. Even more of a pleasure to hit the green on 17 😏⛳️
Guess the Green!⛳️
Twitter feed video.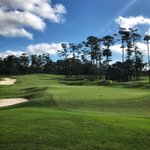 Congratulations to all finalists and thank you to all of the participants who came out for @DriveChipPutt today! See you next time!🏌🏻‍♂️🏌️‍♀️
Load More...
Course Flyover
Dye's Valley Course
Dye's Valley Course – Flyover