Golf Instruction at TPC Harding Park
We are excited to announce our new instruction staff with plenty of opportunities for you to improve your game.
Take your game to the next level at TPC Harding Park, offering a variety of lessons and programs for players of all abilities, from beginner to skilled players. Our services will help with your full swing, short game, course management, the mental game, and more. Our staff will make it their goal to improve your golf technique.
Professional Staff – With a variety of programs available, our PGA of America Class "A" professionals use the latest in instructional technology and club fitting options to take your game to the next level.
For more information on lesson packages, contact the golf shop at 415-664-4690 ext 0
Meet our instructors:
Alex Rodriguez,  Assistant Golf Professional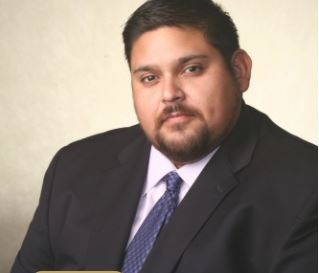 Alex has over 11 years of golf instruction experience during his time as a First Tee Golf & Life Skills coach, Assistant Golf Professional, and as a Head Golf Professional. During his three years with The First Tee of Monterey County, he worked with thousands of youths from countless backgrounds and abilities. While at Ridgemark Golf Club and Resort, Alex created and facilitated a Player Development Program where he introduced successful programs for juniors, women, seniors, veterans, players with disabilities, and countless others of varying skill levels. Using similar programs (adapted to meet the high-end demands of a private club), Alex saw similar success during his five years at Lake Merced Golf Club. It is with that experience that he finds himself here at TPC Harding Park, excited to jump-start the Player Development Program and help the people of San Francisco enjoy the game of golf.
Contact Alex at: [email protected]
Ty Campbell, Assistant Golf Professional
A retired military veteran -Ty used golf as a form of physical therapy after suffering an injury while deployed with the United States Coast Guard as an anti-terrorism and counter-narcotics team leader. Ty uses his passion for golf to create a fun learning environment while concentrating on the fundamentals to increase confidence, and drive the continuous development of one's golf skills. As an ambassador of Move United/Warfighter Sports and through his work with PGA HOPE, Ty has dedicated himself to showing that no matter your skill level or abilities, everyone can enjoy a day out on the course.
Contact Ty at: [email protected]